Large Employers Off the Hook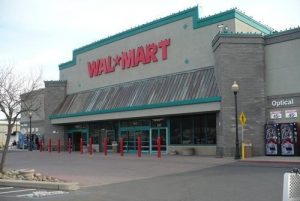 Sonora Wal-Mart

View Photos
Sacramento, CA – The Large Employer Health Care Penalty bill failed to pass the California Assembly. AB 880 was also opposed by the Tuolumne County Chamber of Commerce. The bill would have imposed financial penalties on companies with more than 500 workers whose employees qualify for California's Medicaid program. The Affordable Care Act will also fine large employers next year if their workers qualify for federal subsidies through the new health insurance exchanges.
The bill failed after a heated debate 46-27, just eight votes shy of the two-thirds margin needed to pass. Democratic State Assemblymember Jimmy Gomez says when it comes to the publically-funded Medi-Cal program he doesn't think that the largest and most profitable companies should be allowed to "skirt their responsibility and shift the cost to the backs of the taxpayers."
Republican Assemblymember Tim Donnelly says it's the individual's responsibility to pay for their own health care and said the requirement would decrease the number of jobs available.
The measure was granted reconsideration and could come back for another vote this year. It is noted that Democrats will lose their supermajority Sunday June 30 as Assemblyman Bob Blumenfield joins the Los Angeles City Council.