State Support For Yosemite Expansion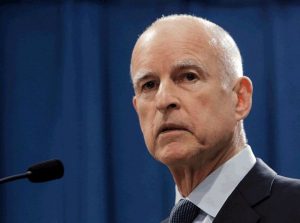 Jerry Brown

View Photos
Governor Jerry Brown has signed a resolution encouraging the federal government to expand the boundaries of Yosemite National Park.
Federal legislation was recently introduced by California Senators Diane Feinstein and Barbara Boxer that would allow the park to add 1,600 acres currently owned by the non-profit Pacific Forest Trust and a group of private investors. The land is located in Mariposa County. Yosemite currently has 761,000 acres.
The state resolution was simply done to support federal legislation, and show that California is behind the efforts. Senate Joint Resolution 5 was authored by Mother Lode representatives Senator Tom Berryhill and Assembly member Frank Bigelow. Berryhill states, "Yosemite National Park is one of the crown jewels in our National Parks System. It is just great news to see California's elected officials work together to expand and protect this gorgeous and historic treasure."
One lawmaker that has previously expressed some concerns about expanding Yosemite is U.S. Congressman Tom McClintock, worried that it is a "federal land grab."
The federal legislation would open the door to allowing the borders to expand. Actually acquiring the property would come at a later time. The owners of the two parcels have stated that they support the idea of selling the property for the purpose of expanding Yosemite.