McClintock Warns Of Roman Republic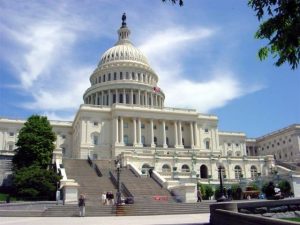 US Capitol

View Photos
Congressman Tom McClintock spoke to the House of Representatives stating "Our society could very quickly cross a very bright line between freedom and authoritarianism."
McClintock says, "The Roman Republic didn't end because Caesar crossed the Rubicon with his legion. It ended because that illegal act was not effectively resisted and led to another usurpation and then another and then another over a period of years. It was the accumulation of many such infringements that brought the inexorable decline of freedom and set the stage for Rome's age of tyrants."
McClintock says, "My great fear, as we adjourn tomorrow to celebrate the 237th anniversary of American freedom, is that sometime between the barbecues and the fireworks we shrug off these profound developments and go about as if nothing has happened."
McClintock sites several "profound developments" in his new blog "Freedom in the Balance" here.
Briefly, his examples include intimidation by government entities such as the IRS, Department of Labor, Environmental Protection Agency, and Justice Departments towards several groups including conservatives, reporters, and the general public. He calls the implications of the events "utterly toxic to a free society" and certain cases "a crime expressly forbidden by the Fourth amendment".
McClintock urged the House to give the events "full and undivided attention". The full speech is in his blog "Freedom in the Balance" here.