Sex Assault At Columbia Elementary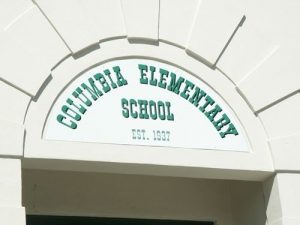 Columbia Elementary

View Photos
Columbia, CA – A student has reported sexual misconduct that has been linked to an earlier reporting. The Tuolumne Sheriff's Department reports the new claim was just made this week. It involves a former tutor that volunteers during the day. The report says the incident happened in October of 2010.
Sgt. James Oliver reports, "On Monday we received a report from the school that a student had been touched by an aide. It had occurred in 2010 and the student was just coming forward with that information."
Two other students reported being assaulted by that same aide during the same period. The school notified the Tuolumne County Sherriff's Office and an investigation was done. However, no arrest or charges were filed at that time. The suspect's name has not been released and he has since died, but officials say they are still investigating this latest report.
Oliver says, "We want to make sure that there isn't something that's brand new or something that is unrelated to that case. The deputy that did this investigation knew about the former investigation and was able to put the two together."
Oliver also reports they do not know of any other students affected by this incident.

Another assault took place at the school a short time after these incidents. Brennan Pendley, son of current Columbia Elementary Superintendent Dr. John Pendley, was arrested in April 2011 and plead guilty to several felony charges involving a minor. Pendley was an aide in the after school program held on Columbia Elementary School grounds. He was sentenced to a year in county jail, five years probation and had to register as a sex offender.