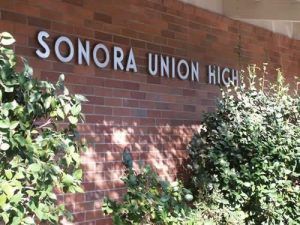 Sonora High School

View Photos
Sonora, CA – Two area schools have made it off the states financially strapped list. Sonora Union High School and Calaveras Unified School along with 94 other local educational agencies or LEA's that have been taken off of the State's Negative and Qualified Certification list. Both were on the qualified list for the first half of the fiscal 2012-13 school year. That meant school officials weren't sure whether they would meet their financial obligations for the next two years. The State's second half status report for fiscal year 2012-13 shows both made the grade this time.

Sonora High School Superintendent Mike McCoy says they won't be on that list again any time soon, "No, absolutely not, we are in good financial shape now. We have just been in a bad economy over the past five years. We've got a lot of school districts all around us that were in the same situation. We worked with our labor unions, we froze spending and we have been very frugal over the last five years. This is just a demonstration that we've turned the corner."
Last year at this time 188 LEA's were in financial jeopardy this year that number has dropped to 92. Seven schools, none in the area, are on the Negative certification list which means they don't have the funds they need currently or for the next two years.