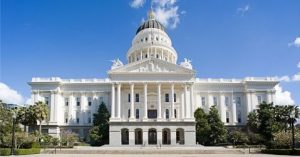 California State Capitol

View Photos
Sacramento, CA — The state Assembly has passed a bill that would allow non-citizens who are in the country legally to serve on jury duty.
Democratic Assemblyman Bob Wieckowski of Fremont says his bill would help California widen the pool of prospective jurors. He says there is no correlation between being a citizen and a juror. Wieckowski also argues there is no citizenship requirement to be an attorney or a judge.
Republican lawmakers opposed AB1401 as misguided and premature. Assemblywoman Diane Harkey, a Republican from Dana Point, says there is no shortage of jurors. She says the problem is a lack of trial court funding.
The bill passed 45-25 on Thursday and moves to the Senate.