Second School Merger Study Denied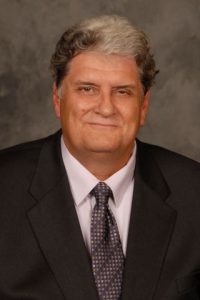 Ed Wyllie

View Photos
Sonora, CA — The Sonora Area Foundation has denied a request to fund a second school merger study. The Tuolumne County Committee for the Unification of Resources for Education (TuCCURE) asked for a unification study involving merging all the county districts into one.
An earlier, merger study was denied by the Foundation just two weeks ago. Tuolumne County Superintendent of Schools Joe Silva asked for that study. It questioned whether joining Sonora and Summerville High Schools into one district would save money.
Sonora Area Foundation Executive Director Ed Wyllie says it was denied because of politics and so was the latest request, "As a non-profit organization we have to be careful in looking at grant applications where there could be any type of political advocacy involved. In this particular case, as with the one before, when we see there is an element of political advocacy there, then that's why they declined to fund it."
Wyllie says word of a possible school merger question on the 2014 ballot also helped the board make its decision not to fund the studies.
Dominic Torchia of TuCCURE says, "It's a disappointment, but it's not surprising. I don't understand that rationale to be honest with you. I have no idea even of what they are talking about. What we really want to do is eliminate the politics as much as possible by getting rid of seven school boards, seven school board elections and seven times five stipends. There is a ton of money out there being wasted on this bureaucracy. It's got to stop."
Torchia says they will now ask the public to help fund a study. He also says his group will work to get 25 percent of the public in each school district to sign their petition so they can go to the State Board Of Education and ask for a hearing.