McClintock To Seek Answers From Yosemite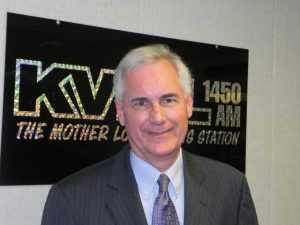 Tom McClintock

View Photos
Yosemite, CA — Congressman Tom McClintock is asking where the money went for some planned projects in Yosemite National Park.
"I sit on the subcommittee that has direct oversight over the Park Service, and I will be seeking a formal investigation into a number of aspects of the park, including the millions of dollars that Congress had appropriated to restore the parking and campgrounds that were wiped out by the flood back in 1997," says the District 4 Republican. "That money was spent, but the parking and campgrounds were never restored."
A flood of the Merced River in January of 1997 caused significant damage and left 2,100 visitors stranded for a couple of days. All roads to and from the park were impacted by the floodwaters.
McClintock has also been very vocal over recent weeks regarding the current version of the Merced River Plan, which could eliminate offerings like an ice skating rink, historic bridge, and horseback rides. A stated purpose of the plan is to help restore the natural flow of the Merced River.
McClintock's District 4 covers the Mother Lode region and Yosemite National Park.