Politics Prevent School Merger Study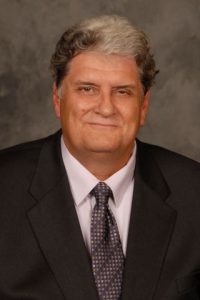 Ed Wyllie

View Photos
Sonora, CA — The Sonora Area Foundation has denied a request to fund a school merger study. Tuolumne County Superintendent of Schools Joe Silva applied for a grant to conduct a study on whether joining Sonora and Summerville High Schools into one district would save money. Both Sonora and Summerville school boards approved of the study after hearing that a petition was circulating in the community to unify all Tuolumne County Schools and those boards could be left without a say in the matter.
Sonora Area Foundation Executive Director Ed Wyllie says the foundation turned it down on political grounds, "When the issues get into the neighborhood of political advocacy, we have to be careful where the item could be used for electioneering or campaign use. So as a result, after a bit of discussion, the board understands the reason for why the county school's office would like to see the study done. They just do not feel that it's appropriate for the foundation to fund the study."
Wyllie says the board could see a potential for the study being used politically as there has already been some discussion in the community about a June school merger ballot initiative and that influence the boards refusal to fund the study.

The Foundation did do a study for the Tuolumne County schools in 2001, but Wyllie says that study was on a much broader issue. He says, "It was much more oriented toward how they might be able to share services, to be able to combine together to do purchases. There was a lot more involved in it in terms of share type of activity as opposed to the unification or unionization questions that are out there now."
The group circulating the petition for unifying all Tuolumne County schools is led by former candidate for Tuolumne County Board of Supervisor Domenic Torchia. It has also applied to the Foundation for a study on that issue. Wyllie says the board will decide whether to fund that grant later this month.