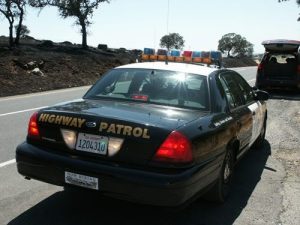 CHP Unit

View Photos
Sonora, CA – The CHP reports seniors are the fastest growing number of drivers hitting California roads. They estimates there will be over six million motorists age 65 and older in the state by 2020. For that reason, the CHP is offering its Age Well Drive Smart program. It is a class designed to help seniors tune up their driving skills, get a refresher course on the rules of the road, and spark discussion on the changes that come with age, like a diminished reaction time and poorer vision.

CHP Spokesperson Nick Norton says, "We are trying to give them the tools they need to drive safely. Reaction time is slowed as we age, so they need to leave extra room between themselves and other cars. One key is to make sure seniors get enough eye exams. If they have any change in vision they need to get their eyes check right away."
The CHP has teamed up with the Califomia Department of Motor Vehicle's Senior Ombudsman program to offer the hour long class.
Click here for more information on the class.