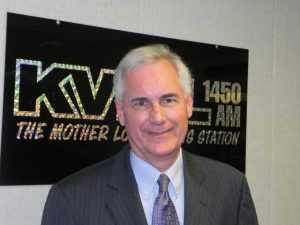 Tom McClintock

View Photos
Congressman Tom McClintock is forced to change where he's having his meeting in Sonora.

Sonora, CA — District Four Congressman Tom McClintock, who represents the Mother Lode, has been forced to change his Sonora Town Hall meeting location. The event was scheduled to be held at the Sonora Opera Hall, but as we reported in an earlier story the hall has been shut down due to flood damage. Click here for that earlier story.
McClintock's Town Hall Meeting will now be held at the Tuolumne County Board of Supervisors' Chambers at 6 p.m. January 30th at 2 South Green Street in Sonora. Click here for map.
McClintock was recently a guest on Mother Lode Views. Click here to hear his views on issues in Tuolumne County.