High Country Power Outages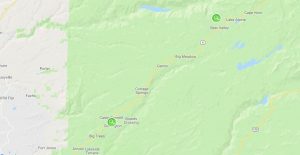 High Country Power Outages

View Photos
There is a couple of lingering power outages from the storm system that passed through over the weekend.
In Dorrington there are three customers without electricity due to damaged equipment. PG&E hopes to have everyone restored by eight o'clock this evening. Further up Highway 4, near Lake Alpine, there are 46 customers without power due to an equipment problem, but it is unclear when those customers will be restored.
The daytime hours today are expected to be relatively dry, with more precipitation moving in this evening. Click here to view the latest information from the National Weather Service.