Tree Work To Hinder Traffic In Downtown Murphys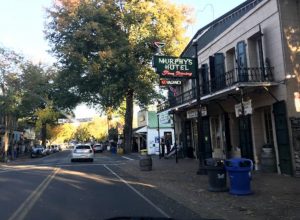 Murphys Historic Hotel

View Photos
Murphys, CA – Tree work along a section of Main Street in Murphys will cause delays for motorists on Tuesday that will require the use of a detour.
Calaveras County Public Works reports that trimming will be done in front of the Murphys Historic Hotel located at 457 Main Street. There will be large equipment and personnel in the roadway, so the area will be closed from 8:30 a.m. until noon.
Road Closed signs will be up in both directions and flaggers may be on hand at times. Through traffic will be directed to take a detour along Church Street or South Algiers Street to get around the shutdown section of the roadway.
All businesses will still be accessible during the work.
Motorists are asked to slow down near the tree work and to obey all signage. Questions regarding the work can be directed to the Calaveras County Department of Public Works at (209) 754-6402.