Lowering Of Lake Tulloch To Begin Sept. 17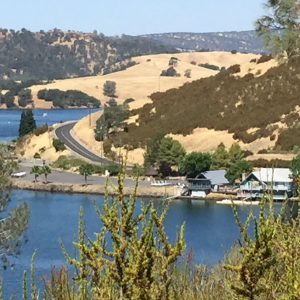 Lake Tulloch

View Photos
Copperopolis, CA – Next Monday begins the fall drawdown at Lake Tulloch.
The Tri-Dam Project partners is sharing the scheduled plan so recreaters know what to expect. Lake levels fluctuate on a daily and seasonal basis in response to the needs of the US Bureau of Reclamation, the managing operators of New Melones Reservoir, and those of the Tri-Dam Project, whose partners are the Oakdale and South San Joaquin irrigation districts.
Over the winter months the reservoir levels are lower to make room for flood storage space in the event that it is needed, in keeping with U.S. Army Corps of Engineers' flood control requirements.
Last year, the process began Sept. 13, as reported here. Since it was an extended drawdown year, by the end of January the lake reached its maximum down state at about 475 feet above sea level so Tri-Dam could fulfill the compliance requirements under its license. Too, due to the Oroville Dam disaster, more meticulous dam inspections were mandated at state reservoirs.
The fall drawdown levels are scheduled as follows:
Sept. 17-23 — 509 to 506 ft.
Sept. 24- 30 — 507.7 to 504 ft.
Oct. 1-7 — 506.5 to 503.5 ft.
Oct. 8-14 — 505.2 to 502.2 ft.
Oct. 15-21 — 503.9 to 500.9 ft.
Oct. 22-28 — 502.5 to 499.5 ft.
Oct. 29-March 22, 2019 — 501.6 to 498.6 ft.