Update: Some Cedar Ridge Water Customers Lose Service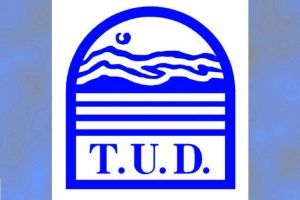 TUD

View Photos
Update at 2 p.m.: TUD has just given Clarke Broadcasting an update on the work to repair a broken main water line in the Cedar Ridge area. Spokesperson Lisa Westbrook details that crews need to replace a 22 foot section of an 8 inch diameter pipe that split. Unfortunately, she adds that it is a more detailed repair than first thought and will take longer to fix. The new estimated repair time is around 4 p.m.
Original post at 9 a.m.: Sonora, CA — Tuolumne Utilities District crews are responding to a main water line break in the Cedar Ridge area.
Up to 200 homes could be without water service while repairs are made. It is impacting residences near the area of Brookside Drive in lower Cedar Ridge. It is unclear how soon service can be restored, but TUD spokesperson Lisa Westbrook says that they are working as quickly as possible.