CHP Officer With Local Ties Arrested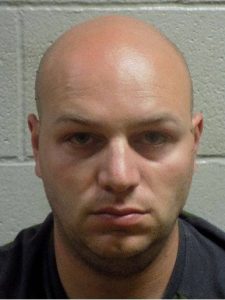 Michael Joslin

View Photos
Pioneer, CA — The Amador County Sheriff's Office has arrested 35-year-old Michael Joslin of Pioneer for allegedly molesting a 12 year old girl over the course of a year.
Joslin is a former CHP officer with the San Andreas office and up until this week was working in the Amador CHP office. The investigation began on Sunday after the sheriff's office received a troubling call from a pastor of an Amador County church relaying information he had learned about alleged sexual interactions that occurred with an unidentified girl and Joslin. Deputies then conducted interviews with the victim and she and her family were placed under an emergency protective order. The sheriff's office requested help from the Placer County Sheriff's Office after learning that Joslin had left for his father's home there. With help from the outside agency, they located Joslin and took him into custody.
He was booked into Amador County Jail on charges of oral copulation with a minor under 14 by means of force or fear, penetration with a foreign object of a minor under 14 by means of force or fear, rape by means of force or fear, lewd acts with a child under 14 by means of force or fear, and continuous sexual abuse of a child.
The CHP has released a statement that the alleged acts occurred while Joslin was off duty, and he is now no longer employed with the agency.