Police Find Accused Counterfeiters, Drug Dealer Next Door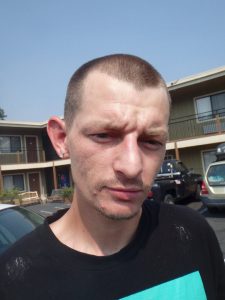 Kevin Michael James Defilippo Sonora Police Photo

View Photos
Sonora, CA — Officers say they shut down an alleged counterfeiting operating they traced to the motel located next door to the Sonora police station.
Police officials report that it happened as they were looking into a report last Friday morning from a woman who discovered that purchases had been made without her knowledge or consent using her PayPal debit MasterCard while it was in her physical possession. Specifically, the charges were for room stays at the Rodeway Inn at 128 South Green Street.
Officers walked over to the inn, interviewed staff and reviewed a copy of the receipt for the room purchase, which showed it was rented to Kevin Michael James Defilippo. Proceeding to the motel room, they contacted Defilippo and his female guest, also locating an embossing machine used to create access cards/credit cards, several access cards, and two glass smoking pipes.
They determined that the female guest staying in the room had provided false information to police by giving her sister's name instead of own to disguise that she was wanted on an outstanding felony warrant. Police seized several items from the room and arrested the pair. To view incident photos, click into the image box slideshow.
Defilippo, 25, a local transient with a Modesto mailing address whose listed occupation is as a landscaper was arrested on three felony charges: possessing access card manufacturing equipment, fraud using a forged access card, and criminal conspiracy. He was also charged with misdemeanors for possessing metal knuckles, theft using forged access cards and for having drug paraphernalia. He was assigned a $15,000 bail.
The female suspect, Sara Denise Rosas, 27, a Valley Springs transient whose gave her occupation as an in-home care worker, faces the same felony charges along with a felony count of impersonating another. According to the custody report, her felony arrest warrant out of Stanislaus County was for possession of a narcotic controlled substance for sale. Her bail was set at $150,000.