TCEDA Board Votes To Fight Lawsuit Filed By Perkins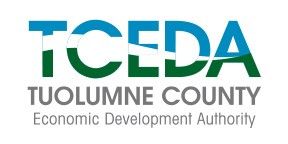 Tuolumne County Economic Development Authority

View Photos
Sonora, CA — The Tuolumne County Economic Development Authority held a special closed session meeting to review a transparency related lawsuit filed by local resident Ken Perkins.
We reported earlier it is regarding public records act requests questioning claims that the TCEDA has helped bring tens of millions of dollars in economic benefits and assisted with over $392-million in investment projects. Click here to view the earlier story.
The minutes from the special meeting note that TCEDA board members John Gray, George Segarini, Sherri Brennan, Connie Williams, James Gianelli, Barry Hillman and Dave Thoeny discussed the lawsuit for an hour and 10 minutes. In the end, they voted 7-0 to have county counsel defend the TCEDA in the litigation. The board also approved the county counsel to retain the law firm Best, Best and Krieger to assist in the defense. Others on hand in the closed session meeting were TCEDA Director Larry Cope, City Administrator Tim Miller and County Counsel representative Carlyn Drivdahl.