Ed Board To Mull Petition for Pinecrest Charter School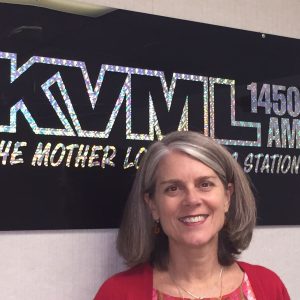 Tuolumne County Superintendent of Schools Margie Bulkin

View Photos
Sonora, CA — After hearing two denials, Pinecrest families' hopes are still alive through an appeal process to re-establish a school in the area.
As reported here, petitioners seeking to open Pinecrest Expedition Academy at the former Pinecrest School submitted its paperwork for a countywide benefit charter to the Tuolumne County Education Office many months ago. However upon review it did not meet the criteria. A district charter was subsequently requested through the Twain Harte School District board, which also denied it, bringing it to the County of Board of Education on appeal; triggering a process that led off with a public hearing earlier this week.
Superintendent of Schools Margie Bulkin recounts that the hearing went off well, providing the board with "a lot of good information and discussions, both pro and con" from Twain Harte School District, the Pinecrest community and other interested parties.
Petitioners' Appeal Path Still Open
The next big step comes on Aug. 13, when the board is slated to decide whether to approve, deny or take no action on the charter. As Bulkin explains, "Twain Harte School District denied it on the grounds that it did not meet the criteria to prove that [the petitioners] could be successful in carrying out the charter — and should this county board deny it in August or vote to take no action they have the opportunity to go to the State Board of Education."
Pinecrest Elementary School opened in 1980 and was closed by the district in 2012 due to declining enrollment and a lack of sufficient funds. Reflecting upon the loss it was to the community, Bulkin confides that she understands their interest. "Families have had to travel distances, find other ways to educate their children, either through private means or across district boundaries," she emphasizes. While easier for vacationers as a location, she acknowledges the area is certainly more remote for families who have to commute long distances to get their kids to school.
The bottom line according to Bulkin, "It comes down to the feasibility of whether or not there are the numbers of students that can garner the appropriate amount of funding to keep the school open."
Can A Pinecrest School Draw 100 Students?
She adds, "The petitioners have put forth a model that states they think they can — and those are the things that the board has to weigh. The charter proposes 25 students the first year and by the end of the fifth year they propose there will be 100 students there." Without being disparaging, Bulkin states that the figure is an optimistic one for a county that is not growing, population-wise.
Pointing out that charters that are approved get startup money from the State Department of Education, she says if the Pinecrest charter moves forward, it would additionally receive $250,000 of in lieu taxes from Twain Harte School District, where it is located, to help cover operational costs.
Subsequently, an approval at the county board or state level would mean that Twain Harte School District stands to lose some of its funding. Summarizing, Bulkin says she understands both sides completely: "As County Superintendent, my role is simply to provide the board with all the facts and information that they need in order to make a really good decision."