Public Hearing Regarding Pinecrest Charter School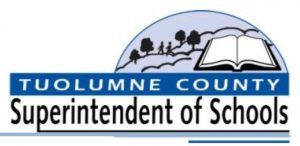 Tuolumne County Superintendent Of Schools Office

View Photos
Twain Harte, CA – The Pinecrest Expedition Academy Charter School will get another shot at gaining community support in order to open its doors.
The school's petition was originally denied by the Tuolumne County Board of Education in February, as reported here, due to the fact that it did not offer programs that were unique and could not be provided by current schools in the county. Charter officials then petitioned the Twain Harte School District, as reported here. In April, its board refused to grant permission for a charter. That forced charter organizers to submit an appeal to county education officials, which was finally accepted in the beginning of May. That has cleared the way for a public hearing.
County board of education officials will take up the issue once again to assess the level of support by parents, teachers and employees of the Twain Harte School District for granting a charter to Pinecrest school leaders. The meeting will take place on Monday, June 11th during the regular monthly board meeting in room 217 at the superintendent of schools office located at 175 Fairview Lane in Sonora. The hearing is expected to begin around 4:45 p.m.
The Pinecrest Charter School officials plans are to take over the former Pinecrest Elementary campus.