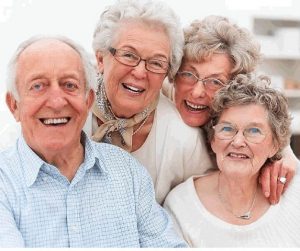 Seniors

View Photos
The Ninth Annual Friends and Neighbors Expo will be held on Thursday, June 7, from 10 am to 3 pm in the John Muir Building at the Mother Lode Fairgrounds.
Christine Ravely, Expo Chairperson, was Wednesday's KVML "Newsmaker of the Day".
The Expo is designed for anyone fifty year of age and over, however the entire family is welcome to attend. The admission is free, as is parking.
This event is sponsored by the Tuolumne County Commission on Aging. The Commission on Aging advises the County Board of Supervisors on issues affecting seniors in Tuolumne County. Key administrative support has been given to us from the Sierra Senior Providers – they conduct the county's Meals on Wheels program.
There will be over fifty booths at this year's Expo. County services related to senior issues will be there, as well as number of services looking for volunteers. There will be businesses and services representing financial needs and investments, assisted living programs, insurance services, computer literacy, dental and medical care, weight control, senior propane pricing, telephone assistance and many others. Groups such as the Tuolumne County Aquatic Masters, Sons in Retirement and others are looking for new members who want to enrich their lives.
"This is a wonderful way to spend an hour or two for anyone interested in the services and issues affecting seniors in our county. People interested in learning more about caring for aging parents would be able to get a lot of information at the Expo. People have the opportunity to meet with representatives of the businesses and services and discuss their needs with them," said Ravely.
There will be a limited about of lunches available between 11:30 am and 1 pm at a reasonable cost, provided by Adventist Health Food Services Department. Bottled water will also be offered for sale.
Free Transportation is provided by Tuolumne County Transit. Call them at 532-0404 to reserve a ride to and from the Expo.
There will also be live music during the Expo.
According to Ravely, "Gold Sponsors are Chicken Ranch Casino and Heuton Memorial Chapel. Our Silver Sponsor is Black Oak Casino Resort. Without these sponsors, the Commission on Aging would be unable to meet the expenses related to the Expo."
The "Newsmaker of the Day" is heard every weekday morning at 6:45, 7:45 and 8:45 on AM 1450 and FM 102.7 KVML.