Retiring Sheriff Mele On Mother Lode Views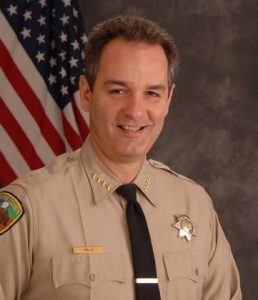 Jim Mele

View Photos
Sonora, CA — Tuolumne County Sheriff Jim Mele will talk about preparing his final budget, reflect on 30 years in local law enforcement, and speak about the challenges facing the next sheriff.
Mele will be the guest on Mother Lode Views this weekend. As a cost cutting measure, Sheriff Mele has decided to retire at the end of next month. He earlier announced his decision to decline to seek re-election. Undersheriff Bill Pooley is only candidate on the June primary ballot, so he is expected to step into the lead role.
Mele will share how law enforcement in the county has evolved over the past three decades, and what were some of his most vivid memories.