Man Threatens And Vandalizes Tuolumne County Facility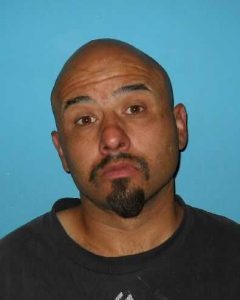 Joe Mendiola

View Photos
Sonora, CA – A scary scene for staff at a Tuolumne County facility in Sonora as a man entered the building and then threatened workers before eventually being handcuffed at the scene.
The incident happened at the Behavioral Health Center on Hospital Road around 1:30 p.m. on Tuesday. Sheriff's officials report that 37-year-old Joe Mendiola of Sonora walked into the building and started yelling at employees threatening that he was going to "break jaws." When staff ordered him to leave he allegedly kicked a hole in a wall and then ran out of the building.
Minutes later, Mendiola returned to the facility. Another worker asked him to leave once again. The employee told deputies that Mendiola charged at him. Luckily, the person was able to move out of the way to avoid being injured, according to sheriff's officials.
Mendiola was arrested and booked into the Tuolumne County Jail for criminal threats, assault, and vandalism. His bail was set at $35,000.