Search For Illegal Fireworks Turns Up High Capacity Ammo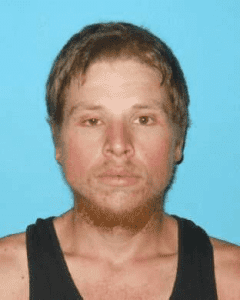 Mathew Littleton TCSO Booking Photo

View Photos
Sonora, CA — Triggered by a called in report of several people setting off fireworks, which are illegal in Tuolumne County, deputies wound up investigating a site and arresting a suspect on a completely different charge.
According to Sheriff's spokesperson Sgt. Andrea Benson, just before 7 o'clock Saturday evening, deputies were dispatched to the intersection of Campo Seco and Lime Kiln roads in Sonora where the fireworks were reportedly being ignited.
Once on scene, she reports they saw a man standing next to a silver truck bearing an Arkansas license plate. The truck belonged to 24-year-old Mathew Littleton, a transient electrician with a listed Twain Harte post office box.
At that point, two others who were with Littleton denied setting off fireworks, also stating that several people there earlier who did so left in a vehicle before the deputies' arrival.
During a search of the truck for fireworks, deputies located an ammunition box in the truck bed that held four high capacity rifle magazines. Benson says Littleton told the deputies he owned the magazines and transported them into California from Arkansas knowing they were illegal in California. He was subsequently arrested on a felony possession of large capacity magazine charge, booked into the Tuolumne County Jail and assigned a $10,000 bail.