TUD Planning To Appoint Andres As Interim GM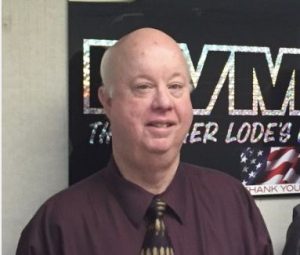 Dave Andres

View Photos
Sonora, CA — A well-known local water leader is anticipated to step in and lead the Tuolumne Utilities District on an interim basis.
Dave Andres served as interim General Manager for the district from June of 2015 to October of 2015, prior to the hiring of Tom Haglund. Andres also previously served as the General Manager of the Calaveras County Water District. With Haglund now planning to retire on June 15, the board of directors will vote on Tuesday to hire Andres again on a short-term basis. He would receive an hourly pay rate of just over $88. The contract could run through December 18, or up to 980 hours. Andres would remain in place until a permanent GM is hired.
Tuesday's meeting will also feature discussion on the fiscal year 2019 and 2020 operating and capital budget. The meeting will start at 2pm in the board meeting room at 18885 Nugget Blvd in Sonora.