Update: Bicycle Versus Vehicle Crash In Tuolumne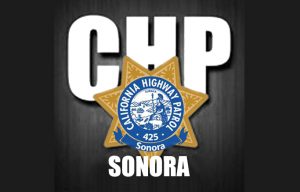 CHP Sonora

View Photos
Update at 6:15 p.m.: Tuolumne Road North has completely reopened after a bicycle versus vehicle accident closed one lane of traffic during the evening commute.  Serious injuries are reported in the collision that happened around 5:15 p.m. at the entrance to the Tuolumne Market on Tuolumne Road North near the Cherry Valley Boulevard intersection in Tuolumne. The CHP reports the teen who was riding the bike was flown from the scene to UC Davis Medical Center suffering major injuries. How the two collided is unclear at this time, but accident investigators were at the scene taking pictures and talking to witnesses, according to the CHP.
Update at 5:50 p.m.:  The CHP reports an air-ambulance has been called to the scene. Further details on the accident are below.
Original post at 5:30 p.m.: Tuolumne, CA — Emergency crews are on the scene of a bicycle versus vehicle crash near the intersection of Cherry Valley Road and Tuolumne Road North in Tuolumne.
The CHP reports that a 13-year-old male was riding a bike out of the Tuolumne Market when he was struck. There is no word on the teens injuries or further details on exactly how the two collided. An ambulance has been called to the scene. One lane of traffic is blocked and officers are directing one way traffic control. Further updates will be passed along as soon as they come into the newsroom.