Remembering Mother Lode Business Leader John Sloop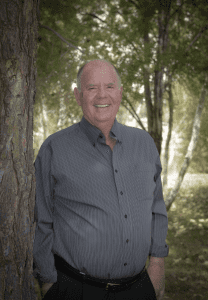 John Sloop, founder of Pacific Financial Group

View Photos
Sonora, CA — Family members of Sonora entrepreneur John Sloop, who passed away this past week at Stanford Hospital after a brief illness, are sharing the news of their loss.
The founder of Pacific Financial Group, Sloop, who was 64, had been owner-pilot of JS Aviation that operated out of Columbia Airport before switching careers in 1997 to become a financial advisor. His business partner, daughter Serena Davis, who is also the registered principal for the group, worked side by side with him for 17 years and is the company's successor.
Speaking with Clarke Broadcasting about her father, Davis described him as a very happy, genuine person. She adds, "I think the most important thing is that he had a great sense of humor and anyone who knew him really loved that…he was the most loving father and  a very loving husband. He and my Mom [Pamela] were married for 44 years — and he was a friend to so many people in the community." Known for many hobbies that he shared with family and friends, Sloop enjoyed flying; hunting and fishing; skiing; riding motorcycles and bikes; and sports cars.
Born in the Los Angeles County community of Lynwood, Sloop's local roots go back to 1965, when, during his pre-high school days, his parents Robert and Marvel bought and ran Kelly's Kitchen in Sugar Pine. A graduate of San Jose State University in business and aviation law, he and Pamela married in 1973 and raised daughters Serena and Elaine in Tuolumne County.
A private memorial service is planned for close family and friends. In lieu of flowers the family suggests donations might be made in Sloop's memory to any charity of choice.