Update: Winter Storm Warning For The Sierra Nevada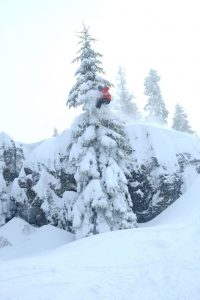 Dodge Ridge 2016

View Photos
The first in a series of Winter storms starts today.
Winter weather returns with the first storm expected to impact the Sierra Nevada today through Wednesday.
The National Weather Service has issued a Winter Storm Warning for the Sierra Nevada from 1 PM today through 11 PM Wednesday.
Snow levels will begin near the 8,000 foot elevation, before lowering by Wednesday.
Total snow accumulations will range from eight inches to three feet above the 3,000 foot elevation.
Impacts to travel will likely be severe with travel delays, chain controls and possible road closures. Be prepared for significant reductions in visibility at times. Plan travel accordingly.
Additional storms will impact the region later in the week with more Winter Storm Warnings and heavy snowfall and gusty wind.
A Winter Storm Warning means severe winter weather conditions will make travel very hazardous or impossible.. Travel is not recommended while the Warning is in effect. If you must travel, keep an extra flashlight, food and water in your vehicle in case of an emergency.