Fuentes Picked To Lead Adventist Health Sonora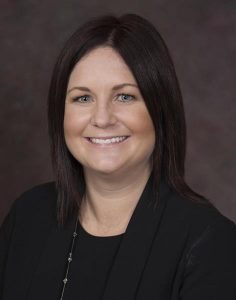 Michelle Fuentes

View Photos
Sonora, CA — A familiar face will lead Adventist Health Sonora following the recent promotion of outgoing President and CEO Andrew Jahn within the Adventist healthcare system.
Michelle Fuentes, who has spent the past four years as Adventist Health Sonora's Vice President of Operations, will officially step into the role of President tomorrow. Among other projects, she has helped manage the design and construction of the new $36-million, 64,000 sq. ft. Health Pavilion and Diana J. White Cancer Institute.
Fuentes says, "I want to continue to build the culture that makes us special," Fuentes says. "I love that we take care of our friends and the neighbors we see every day."
After growing up in Denver, Fuentes served in healthcare roles in Florida for 14 years before moving to Sonora. Having always lived in a large city, she says she was not sure what a small town had to offer but quickly fell in love with the Mother Lode. "Everybody was so welcoming. I wondered at first if it was real, and it has been," Fuentes explains. "I am blessed to call Sonora home."
Outgoing President Jahn, who will become the President of the Adventist Health system's Southern California region, notes, "Michelle's leadership experience and personal approach will ensure we continue to deliver on our promise to provide world-class, whole person care to the communities we serve. It's been my privilege to have Michelle's talent on my executive team the last four years."
Tuolumne County Sheriff Jim Mele has known Fuentes from his time serving as a member of the Adventist Health Sonora Advisory Board and the hospital's Foundation Board. He says, "I have seen her leadership capabilities and commitment to solve issues and problems as they arise. Michelle has created an environment of trust with both her employees and the patients she serves. I am looking forward to working with Michelle and know that she will lead Adventist Health Sonora in a positive direction while continuing to foster the strong community relations that already exist."
Fuentes holds a bachelor degree of science in business administration from Union College in Lincoln, Nebraska, and a master's degree in business administration from Webster University in Florida. She will oversee the Adventist Health Sonora's medical center and 32 medical offices. Adventist Health, a faith based nonprofit integrated health system, serves over 75 communities in California, Oregon and Hawaii. Fuentes and her husband of 15 years, Edman, have two daughters, ages 8 and 6.