Sonora Man Charged With Forcible Rape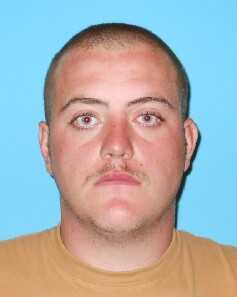 Randall Lee Collins TCSO Booking Photo

View Photos
Sonora, CA — A local man described as "a friend of an acquaintance" faces charges of rape by force and oral copulation following an alleged attack over the weekend.
According to Tuolumne County Sheriff's spokesperson Sgt. Andrea Benson, deputies responded this past Saturday night to a Jamestown residence located on Fourth Avenue for a report of a sexual assault.
She further states that responding deputies were able to locate and arrest 21-year-old Randall Lee Collins of Sonora as he was walking near the intersection of Fifth Avenue and Seventh Street. He was subsequently booked into the Tuolumne County Jail on the two felony charges; his blood alcohol level at the time reported to be .10.
Collins was known to the victim as a friend to an acquaintance, Benson reports. She adds that as investigation is ongoing — and due to its sensitive nature as well as to protect the victim — no further details are currently being released.