Mother Lode Home Sales Prices Up 13 Percent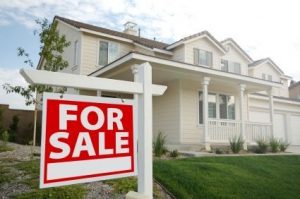 Home For Sale

View Photos
Sonora, CA – New figures out show that the median sales price for local homes rose 13 percent in 2017 compared to the 2016 housing market and that the average sales price came up by nine percent.
The data comes from the Tuolumne County Association of Realtors (TCAR). Today it released its residential sales comparison report for the county, which contrasts data totals from 2017 against 2016 figures, also providing some snapshot numbers of how prices are stacking up so far in the current market.
As a reminder, the median sale price is the sale price in the middle of the data set when all the sale prices are arranged from low to high. It represents the middle figure of properties sold in the area, half of which sold at a higher price; the other half at a lower price. The average sale price is calculated by adding together all the sale prices for homes sold and dividing that total by the number of properties.
Overall, in 2017 the median sales price for a Tuolumne County home was $270,225 compared to $240,000 the previous year. The average 2017 sales price was $300,406 whereas in 2016 it was $276,189.
Breaking Down The Figures
Total sales edged up in 2017 by three percent with 1,088 total sales of which 94 percent (1,026) were private; five percent (51) were bank-owned or REOs; one percent (11) short sales. In 2016, TCAR reports that MLS residential sales totaled 1,055 of which 92 percent (975) were private; seven percent (72) REO; and one percent (8) short sales. In 2017, homes spent an average of 125 days on the market versus 128 days the previous year, a two percent improvement for sellers.
Comparing the two years, the report shows that private sales went up by five percent in 2017 over the previous year and REOs decreased by 29 percent. Even though short sales continued to comprise only one percent of the market both years, the incremental increase of short sale homes last year resulted in a 38 percent market change increase in this category.
Last year the highest selling sales price of $2,150,000 came in at eight percent above the previous year's, which was $2 million. Interesting enough, the lowest selling sales price remained the same at $31,000.
A Few Reflected Trends
As expected, sales of lower priced homes continue to decline due to a lack of inventory. Last year's sales of properties priced at $200,000 and below (227) were 21 percent of the total sold. That is a 25 percent drop from 2016 when the home at that price (301) made up 29 percent of that year's housing sales.
The improving housing market appears to be reflected in current listing prices. According to TCAR's market snapshot, taken Jan. 8 of this year, the current median list price is $321,500 with an average list price of $377,792.
Of the 294 homes counted on Jan. 8 by MLS as being on the market there is an uptick in private listings, of which 97 percent (285) are in this category; just two percent (6) are REOs; one percent (3) short sales. Those priced $200,000 and under (23) currently represent 15 percent of the market. The highest priced home now on the market is currently just under $1.7 million while the lowest priced is $113,900.
TCAR officials estimate that the average rate of about 91 home sales per month indicates just over a three-month inventory.