Residents Warned Rash Of Mailbox Thefts Underway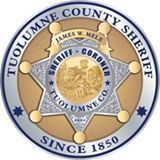 Tuolumne County Sheriff's Dept. logo

View Photos
Sonora, CA — Tuolumne County sheriff's officials say several residents are waking up to find their mailboxes open and mail either gone through or scattered about, a sure sign of attempted mail thievery.
According to sheriff's spokesperson Sgt. Andrea Benson, incidents have most recently been called in from different areas across Soulsbyville and along Highway 49 north of the Sonora city limits. Some of these activities have been reported by mail carriers, early morning newspaper delivery people as well as residents who, looking down the street, might have seen several mailboxes open, which might point to some drive-by theft attempts.
"Most of the time these mail thieves are trying to get through the area quickly and are opening random boxes to see if there is anything they can grab and quickly get away with," Benson explains.
As she is quick to point out, ways to deter mail thefts most obviously include always removing mail from mailboxes daily. "Besides not letting it accumulate, deposit outgoing mail in slots inside the post office or directly hand it to mail carriers," she advises, adding that some folks might even consider, based on where their mail box is, investing in a locking box or perhaps even renting a post office box.
Among other safeguards, Benson recommends, "If you are going to be away from home, arrange for a trusted neighbor to pick up mail and parcels or place a mail delivery hold, which can be done through your carrier, at the post office or online." Click here to access the US Postal Service (USPS) online link to place a mail hold.
"If you see something suspicious in the area such as vehicles or believe your mail has been stolen, contact the postal service to report it and also call local law enforcement," Benson adds. "That way we are aware of the incident and also can have deputies out doing extra patrols in the area, out looking for suspicious activity."
Mail theft is a federal offense, For details on filing an online complaint, click here. There is also a toll-free number for reporting it: 877-876-2455.
Sheriff's officials also suggest utilizing a way to digitally preview your USPS mail as well as track and manage packages scheduled to arrive by using the USPS Informed Delivery option, which allows customers to view greyscale images of the exterior, address side of letter-sized mail items. To learn more click here.