Man Out On Bail Arrested For Assault, Stolen Vehicle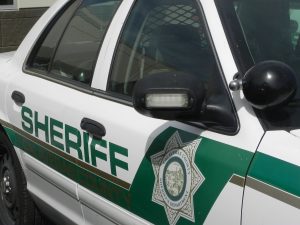 Calaveras County Sheriff

View Photos
San Andreas, CA — Deputies caught and hauled off a local man who, despite being out on bail, allegedly threatened Mokelumne Hill residents for two days and was in possession of a stolen vehicle.
Calaveras County Sheriff's spokesperson Sgt. Rachelle Whiting recounts that earlier this week, deputies responded for the second day in a row to a reported disturbance at a Flat Gulch Road residence. At the time, 33-year-old Jason Andahl was suspected of assaulting a female victim during which he allegedly threatened witnesses.
Although he had departed prior to deputies' arrival, when they returned the next day they were able to arrest him there. Whiting adds, at that point, it was determined that the female victim had a prior criminal protective order prohibiting Andahl from any contact with her; he was also out on bail from a prior related assault arrest late last year.
Still on scene, deputies located and recovered a truck in Andahl's possession that turned out to have been reported stolen out of Amador County. He was subsequently booked into the Calaveras County Jail on two separate cases for inflicting corporal injury; making criminal threats; violating a court order and a subsequent violation of same; committing a felony while out on bail; possession of a stolen vehicle and stolen property. His assigned bail totaled $165,000.