Fresh Snow Brings Life To Dodge Ridge Ski Area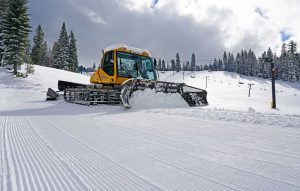 Dodge Ridge Ski Area

View Photos
Pinecrest, CA — The recent stormy weather brings good news for those eager to hit the slopes in Tuolumne County.
Dodge Ridge Ski Area has announced it will open for the season on Saturday. Mother Nature delivered 9 inches of snow allowing for the opening of some of the trails. Dodge Ridge officials report that chairs 1, 2 and 6 are running. Additionally, the Children's Learning Area rope tow and the Magic Carpet conveyors will transport skiers to beginner and intermediate terrains.
The lifts will be operating from 9 a.m. until 4 p.m. All lesson programs will be available on opening day. The Tuolumne County Ski Bus will also be in full operation this weekend. For information call (209) 532-0404.
Dodge Ridge officials note that the facility relies 100 percent on natural snow and will open additional runs when Mother Nature decides to unleash another significant round of winter storms.
For an overview of all the local slopes to hit, click here.