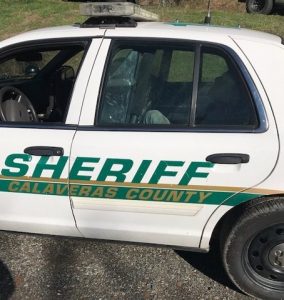 CCSO patrol car

View Photos
Arnold, CA — An alarm signaled a break-in at the Kwik Serve gas station on Highway 4 in Arnold.
Once on scene, Calaveras County Sheriff's Deputies saw shattered glass from the front glass door of the business on the ground and then saw someone moving inside. Deputies ordered the person to come out of the store. The subject, 28-year-old Mathew Taele, of San Jose complied.
Sheriff's officials report that Taele was recently released from jail custody just the day before after serving several months for violating probation for a previous burglary. Taele was booked back into the jail for burglary and vandalism.
As reported here yesterday, an uptick in crime in the Arnold area has prompted a Town Hall meeting Thursday at the Independence Hall located at 1445 Blagen Road in White Pines beginning at 6 p.m. and is scheduled to run until 8:30 p.m. Law enforcement officials including the sheriff will be on hand to answer questions.