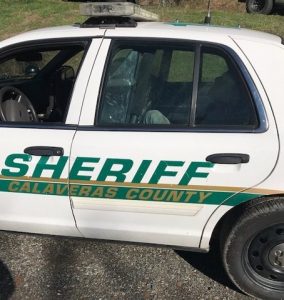 CCSO patrol car

View Photos
Arnold, CA — A town hall meeting will be held to address the current uptick in crime in the Arnold area with Calaveras County Sheriff Rick DiBasilio and other law enforcement officials on hand to field questions.
District 3 Supervisor Michael Oliveira is spearheading the meeting as he represents the Arnold area. He details, "We're going to be discussing crime problems that we've been experiencing in the county but more specifically in the Arnold and White Pines area. We're seeing a lot of break-ins burglaries…It's usually two or three people involved in something like this."
Others in attendance include Sgt. Greg Stark, Resident Deputy Joel Burnett and an officer from the San Andreas Unit of the CHP. The public event will be held Thursday at the Independence Hall located at 1445 Blagen Road in White Pines beginning at 6 p.m. and is scheduled to run until 8:30 p.m., but Oliveria says that end time is not set in stone and the conversation will last as long as need be to make sure the public is informed and their questions are answered.