PG&E Bracing For Possible Wildfire Liability Claims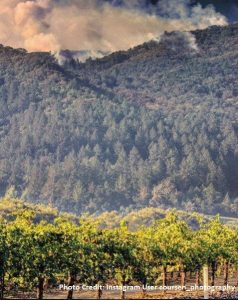 Northern California Wine Country Wildfires

View Photos
San Francisco, CA – PG&E is suspending dividend payments to shareholders out of concern regarding any financial liability in Northern California wildfires.
The utility's board made that announcement today in a released statement. While state fire officials continue to try to determine what ignited the October wildfires that killed 44 people and caused an estimated $9 billion dollars in property damage, one being investigated looks into whether power lines or other electrical equipment sparked the blazes.
In California, even if a utility is following all safety rules, it can still be held financially responsible for damage if its equipment caused the problem. PG&E board chairman Richard C. Kelly points to that reason for the temporary suspending of dividend payments to shareholders while calling it a "prudent" move with regard to the utility's cash holdings.
Of note, state fire investigators determined that the Butte Fire in Amador and Calaveras County was caused by a gray pine tree contacting a PG&E 12-kilovolt overhead electric conductor and ignited the fire on September 9, 2015. As reported here in June, a judge confirmed that the company must pay Butte Fire victims' damages. The Butte Fire killed two people and injured one. It burned 70,868 acres in Amador and Calaveras counties while destroying 549 homes, 368 outbuildings and four commercial buildings.