Hit And Run Suspect Still Sought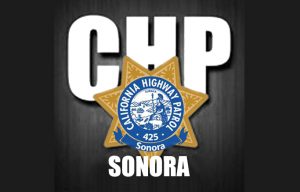 CHP Sonora

View Photos
Jamestown, CA – The CHP is asking for the public's help once again regarding a hit and run crash involving a motorcycle on Highway 108 in the Jamestown area.
Initially reported here, last Thursday around 5:30 p.m. a truck collided with a motorcycle after the pickup driver did a U-turn directly in front of the bike following behind it, near O'Byrnes Ferry Road. The motorcycle rider was flown from the scene with major injuries.  CHP Sgt. Randy Matyshock updates the condition of the rider stating that he remains in serious condition suffering from broken bones, head and internal injuries.
Sgt. Matyshock notes that while investigators are still following leads but none have led to a suspect or the truck. He indicates, "We're kind of thinking it's probably a business truck. We're not sure if its local or perhaps one of the tree companies that are just in the area temporarily and making the commute back and forth. So, we're investigation all aspects, checking all the businesses that we can to try to locate any vehicle that matches the truck description."
The CHP has released this update on the trucks description. It is a 1990's faded white American made pickup (Chevrolet, Ford or Dodge) single cab, work panel truck with a black metal lumber rack with chains on it and a possible lift gate. There is a green rectangular company logo with block lettering on the driver side door, which would have noticeable damage from the door to the rear wheel.
Sgt. Matyshock adds, "We'll take any information about any truck with a green logo on the door. We'll do the leg work and determine if that company or whatever that logo's related to or possibly could be involved in this collision. There is no item that is too small to follow up on this. So, if anybody has any hint that this might be related or 'I saw a similar truck or logo,' we ask that they give us a call and let us check up on it."
The number to call is 209-984-3944 for the CHP investigators.