Two Days Left To Collect Forest Firewood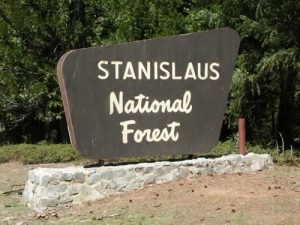 Stanislaus National Forest

View Photos
Sonora, CA — Due to an abundance of dead and downed wood, it is free to gather cords but time is running out.
Stanislaus National Forest officials say by the end of the day Friday (Dec. 15) is the last day for those wanting to resupply their firewood for the winter indicating that the next time it will be allowed is not until April 16. There is no cost to collectors but a fuelwood permit is required for each cord amassed.
"This year due to a lot of dead and down wood, we provided no-cost fuelwood permits during the entire collection period," said Brian McCrory, acting timber resources manager. "Next year we will charge for the fuelwood permits, but a price has not yet been determined. That will happen after we review the past fuelwood season and see how much is available for collection." That permit charge will be determined after a January meeting, according to McCrory.
Permits can be obtained at any local ranger district office on the forest.