The Mother Lode Remembers Community Booster Bill Dunlavy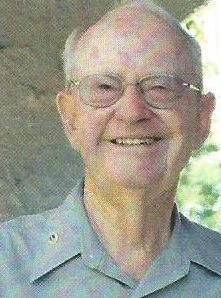 William Warrick Dunlavy

View Photos
Sonora, CA – A pillar of Sonora and Tuolumne County, Bill Dunlavy, passed away Aug. 3, surrounded by loved ones at Adventist Health Sonora, his family announced today.
A 1946 graduate of Sonora High and local native, William Warrick Dunlavy, earned a BS degree from the University of California at Berkeley before enlisting to serve in the Korean War and subsequently going to work for Union Carbide. His 32-year career there took him and his family from Sacramento and Portland to Los Angeles and Marin County – with summer stints spent at his family's Pinecrest cabin — before he finally returned to Sonora to "retire."
After purchasing and moving into his parents' circa 1928 Sonora Knowles Hill home, Bill settled into what became a notoriously busy second career dedicated to community service; something his father Vernon Dunlavy was known to have done. Bill's father Vernon, a football coach, teacher, principal — and eventually the first superintendent of Sonora High School — is for whom Sonora High's Dunlavy Field is named.
A huge Columbia College Foundation booster, Bill served among its presidents and became a Hall of Fame recipient there in 2002. Among his other long-standing affiliations were the Sonora Lions' Club, where he was a past-president; Sonora United Methodist Church; Korean War Veterans; Tuolumne County Historical Society, Elks Club; Sons in Retirement, also serving as a "Big Sir"; Tuolumne County Road Commission; American Lung Association; and California Berkeley Tuolumne County Alumni. He also served as a Tuolumne County Grand Jury foreman and as a member of the Tuolumne River Trust.
Proceeded in death by his first wife Majorie, to whom he was married for 46 years, he is survived by wife Mary Lou and his children, William Jr., Deborah, Elizabeth and Claudia, along with six grandchildren and four great-grandchildren. A memorial service will be hosted by Sonora Elks Lodge on Saturday, Aug 26 at 3 p.m.