Mother Lode Fair Welcomes Still Exhibit and Junior Livestock Entries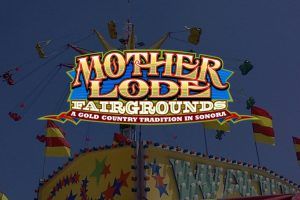 Mother Lode Fairgrounds

View Photo
Sonora, CA– The Mother Lode Fair is accepting entries for Still Exhibits and Junior Livestock until Friday, June 2nd. Exhibitors can find the Exhibitor Handbooks and entry forms for download on the fair's official website, available here. A limited number of handbooks can also be obtained from the Fair Office. Entries can be submitted either via paper form or online at motherlodefair.org.
The fair organizers are particularly encouraging participants to submit entries for the Competitive Still Exhibits, which include various divisions such as arts and crafts, photography, fine arts, gardening and horticulture, preserved foods, baked foods, clothing and textiles, handcrafts, spinning and weaving, quilting, floriculture, and floral arrangements. These divisions are open to both adults and juniors.
For Junior Livestock exhibitors, it is essential to complete the annual YQCA Certification before June 2nd. Additionally, a copy of the bill of sale or hatch receipt must be included for all market animal entries. Any inquiries regarding Junior Livestock should be directed to the Livestock Superintendent.
Further information can be found on the fair's website. For additional queries, individuals can reach out via email to info@mlfair.com or contact the Fair Office at 209-532-7428.