Tuolumne County Deputies Bust Fresno-bound Trio From Montana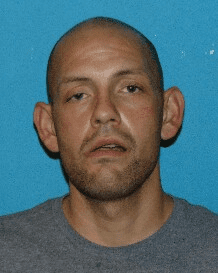 Dillon Ledesma, TCSO Booking Photo

View Photos
Sonora, CA – Three men traveling through the Mother Lode July Fourth carrying drugs and more than $16,000 in cash found themselves in deputies' custody following an early morning traffic stop.
According to Tuolumne County Sheriff's spokesperson Sgt. Andrea Benson, deputies detained a 2012 BMW at the Kwik Serve Fuel Station that was both missing a front license plate and lacking matching information between the vehicle VIN number and its rear Arizona state license plate.
Inside were three male subjects, all Montana residents, Benson states, adding that the driver, 30-year-old Jan Michael Vondrich, told deputies the vehicle belonged to his grandmother and they were traveling from Butte, Montana to Fresno.
Further investigation revealed that Vondrich had been driving with a revoked license and could not provide any documents regarding vehicle registration or insurance. A subsequent registration check using the VIN number confirmed a different license plate number with suspended registration belonged to the BMW, which did not turn up as reported stolen.
During the stop, K-9 Maverick alerted to the presence of narcotics inside the BMW.  A search of the men and the vehicle turned up seven grams of methamphetamine, packaging materials, digital scales, heroin, prescription pills, hypodermic needles, and a methamphetamine pipe as well as the wad of cash.
Passengers Dillon Ledesma, 34, and David Steinebach, 47 were arrested and booked at the Tuolumne County Jail for possession of a controlled substance, transportation of a controlled substance for sale and possession of drug paraphernalia.
Vonderich faces a charge of being under the influence of narcotics with findings sent to the DA for an additional charge of driving under the influence.