Traffic Stop Yields Drug Bust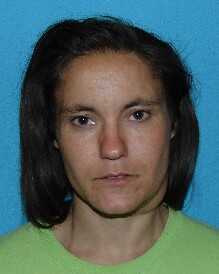 Elizabeth Yacovetti

View Photos
Sonora, CA — An early morning a traffic stop for a expired registration that happened when deputies pulled over a vehicle on Mono Way near Cavalieri Road in Sonora resulted in drug-related arrests today.
According to Tuolumne County sheriff's officials, no one in the vehicle, which contained a driver and three passengers, was carrying any identification. They were subsequently identified as an investigation ensued as Travis Magruder and Levy Williams, both 33; Stephanie Shelman, 31; and Elizabeth Yacovetti, 34. A search of the vehicle and occupants netted a gram of methamphetamine, a hypodermic needle, marijuana, and an open bottle of whiskey.
Yacovetti, a Modesto resident, who initially gave deputies a false name, was eventually found to have 25 grams of methamphetamine hidden on her. She was arrested and booked into the Tuolumne County Jail for possession of a controlled substance, including for sale as well as for having paraphernalia and giving false information to a peace officer.
The other three were cited for possession of drug paraphernalia and Magruder, the driver, was additionally cited for possession of less than a gram of meth and for the expired registration.