Bigelow Says More Support Still Needed To Save K-12 Tech Ed Funding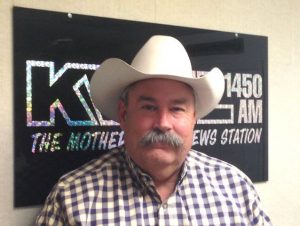 Frank Bigelow

View Photos
Sacramento, CA – Ahead of the governor's latest round of proposed budget cuts a Mother Lode lawmaker is urging constituents serious about supporting K-12 student programs, notably agricultural education, to continue applying pressure.
Assemblymember Frank Bigelow who, along with 22 other State Assembly colleagues, signed a letter sent last Friday, put Budget Committee on Education Finance Chair Assemblymember Kevin McCarty on notice that cutting Career Technical Education (CTE) funding from K-12 schools would perilize vital program's such as those taught through Future Farmers of America (FFA). The committee vote is set to take place Tuesday.
As Governor Jerry Brown's proposed budget currently stands, the state's CTE incentive grant program stands to lose one-third of its funding this school year, which is the 2017-18 fiscal year.
"First of all, I really want to thank everyone for sending in letters and emails to the governor and to his administration staff, letting them know how important the CTE funding — in particular, funding for our ag students — is throughout the district and throughout the state," Bigelow confides to Clarke Broadcasting.
Governor Considering Temporary Relief
He adds, "What I am hearing on the ground is that the Governor is looking into putting funding into the budget — and it would just be for this year – it will not be for ongoing years. He is still making it clear that he does not support categorical funding and would like to see that money go away." Bigelow stresses, "Please…do not stop with the letters, keep pushing them forward keep the pressure on the Governor to continue this vital funding for our schools…nothing is done until he signs…and we want to make sure that the Governor signs what he says he will sign — and that we get that funding for the future."
This weekend, as Bigelow recounts, "I was at the Calaveras Fair…had a great time up there and was also at the Chowchilla Fair — there are so many fairs in my district this time of year, and it is so exciting, watching the youth work with their animals and get those educational  components."
Speaking as an ag industry person and former FFA member, Bigelow says that background helped him attain his current job representing rural counties at the State Capitol. "Our next leaders very well could be coming from a background in agriculture," he remarks. For those who opt to seek other endeavors he offers, "They will be well prepared to take on any job that they so choose."
Additionally on Monday, Republican Assemblymember Jordan Cunningham and Democrat Assemblymember Rudy Salas submitted a letter requesting an additional $100 million to help further ensure student access to CTE programs such as ag education, shop classes and engineering programs, emphasizing that career technical education is a key pathway to good-paying jobs in the modern workforce.