Schroeder Returns Next Month For Benefit Concert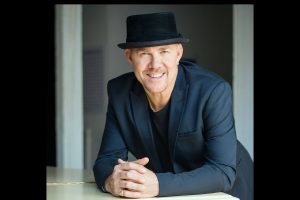 Todd Schroeder

View Photo
Sonora, CA — Sonora High graduate Todd Schroeder will soon put on the annual concert benefiting his Young Artist Grant scholarship.
Since its creation in 1995, it has helped local Sonora High students who are pursuing a career in the arts.
The Todd Schroeder and Friends Benefit Concert for the Young Artist Grant will be Saturday, April 15, at 7:30pm in the Sonora High Auditorium. Schroeder promises that another great lineup will be on hand to perform (full list has not yet been released).
Schroeder graduated from Sonora High in 1984 and has had a very successful career traveling the world in the music and entertainment business. He has played at Carnegie Hall, performed with the likes of Tom Jones, and was the vocal coach of Angela Lansbury for 25 years.
Schroeder adds that the Sonora Area Foundation is now managing the Young Artist Grant scholarship. Sharing some related exciting news, he says, "With wonderful donations, all of us have come together, and we are putting in brand new microphones, a brand new amplifier, and a brand new mixing board, in the high school auditorium. It is for the students to use, for the teachers to use, and really anyone who comes along and wants to use the high school auditorium. They will now have state-of-the-art equipment."
It was an effort between Schroeder, SAF, and the foundation donors.
Sonora High Principal, Karen Sells, adds, "Sonora High School is so thankful to the Young Artist Grant, the Sonora Area Foundation, and all those who were instrumental in making the vision of a new sound system for the Sonora High Auditorium a reality."
She continues, "The new sound system is instrumental in making sure that these events go smoothly and that all in attendance can hear the event with quality sound."
Schroeder says tickets for the April 15 show will go on sale this Saturday, March 25 on Eventbrite. They are $35. Those interested should search "Sonora Todd Schroeder" on the ticket site.