Tuolumne County Recognized For Tree Mortality Response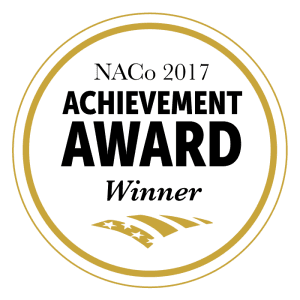 NACo Award Winner

View Photos
Sonora, CA — Tuolumne County's response to high tree mortality is receiving national recognition.
The National Association of Counties (NACo) has named Tuolumne County a 2017 Achievement Award winner for its "Emergency Hazard Tree Mortality Program."
The Tuolumne County Supervisors praised the multi-agency tree mortality efforts at this week's board meeting. Supervisor Randy Hanvelt said, "Tuolumne County leads the state, it is said, every month when I go to the tree mortality task force….It is the dedication of our people, and the leadership of our Tuolumne County team that has pulled everyone together to make it happen."
In a press release, NACo President Bryan Desloge added, "Counties overcome complex challenges, provide essential services and constantly do more with less. We applaud these Achievement Award-winning counties for outstanding efforts to improve residents' quality of life."
Nationally, awards are given in 18 different categories that reflect the vast, comprehensive services counties provide. A ceremony is scheduled for July in Ohio as part of NACo's annual conference and exposition where local Tuolumne county leaders will be on hand, and recognized.