A Special Day For Hunters To Level Up Skills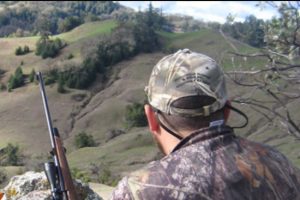 Hunting In CA

View Photo
Sonora, CA — Registration for the first annual Michael DeMasters Hunter Education Day to honor his legacy and vision of hunter education is underway, and there are only 100 spots available.
Calaveras County, California Department of Fish and Wildlife Warden Michael DeMasters was tragically killed in a motorcycle crash in 2021. The California Department of Fish and Wildlife, the Calaveras County Fish and Game Commission, and the United States Forest Service are joining forces and hoping to pass on hunting traditions through hunter education, which was the vision of DeMasters.
"We are grateful for the opportunity to partner with CDFW and the Calaveras County Department of Fish and Game to offer this first-of-its-kind event," said Stanislaus National Forest, Calaveras Ranger District Public Services Staff Officer, Casey Jardine. "Hunter safety and education are critical for the continued, sustained use of our nation's public lands, and we are proud to be at the forefront of these efforts with events such as this."
As noted in the Advanced Hunter Education mission statement, "The goal of this series of hunting clinics is to develop ethical, conservation-minded, successful hunters through education." Hunters will be able to attend a series of clinics on topics such as turkey calling, hunter ethics, wood duck box making, and more. There will also be a variety of booths representing hunting organizations, local stores and government agencies, and local wardens will be on hand.
All participants are required to register. Children aged ten and up were recommended by forest service officials. They must be accompanied by an adult, and those under 17 will need to have a parent or legal guardian fill out a written consent form to attend, which is on the registration page, click here.
The event will be held Saturday, March 11, at the Calaveras River Academy at 150 Oak Drive in San Andreas. It begins at 8:30 a.m. with a close-out presentation beginning at 12:30 p.m., with the event ending at 3 p.m.
Hunting-related businesses and organizations interested in participating should contact Casey Jardine, U.S. Forest Service, at casey.jardine@usda.gov or 209-283-4024.