Draft Ban Aims To Snuff Out Calaveras Cannabis Industry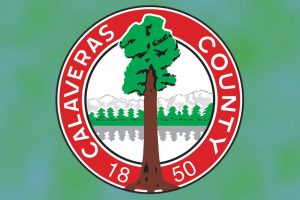 Calaveras County Seal

View Photos
San Andreas, CA – As the warm spring weekend hits, so does a proposed cannabis ban ordinance that will undoubtedly bring hot controversy across Calaveras County.
Posted on the Calaveras County Planning Department's website, the newly finalized draft document seeks to rescind the current urgency ordinance on cannabis cultivation, hurriedly put into place last spring. If passed, it will effectively pull the plug on the county's legal commercial cannabis industry, as it currently exists.
Specifically, to the maximum extent the state law allows, it prohibits all commercial cultivation and commerce activities with minimal permissions for personal recreational and medical use.
Majority Rule May Fuel Ban Passage
As reported here, at least three of the county's five supervisors are pushing to secure its passage as soon as next month after which it would become effective within 90 days.
Under the new ordinance, all commercial medical cannabis grow registrations and "application pending" certificates will terminate and growers would need to then become compliant within 180 days.
Within 60 days the planning department would notify the State Bureau of Medical Cannabis Regulation as to the rescission of all pending and approved medical cannabis cultivation site registrations. Attempting to close what maybe seen as a few potential loopholes, the new law specifies that no grow may attempt to classify as an "agricultural operation" or "legally existing agricultural land use" under county code.
Landowners On The Hook
The proposed law calls for the timely removal of temporary structures and dismantling of grow operations, making landowners who do not comply subject to county enforcement and abatement recovery costs.  There are also numerous environmental provisions that put landowners on the hook for restoring abandoned cannabis cultivation sites back to their natural state
The ordinance also declares – with few exceptions, as allowed under state law and current county regulations for permitted and compliant dispensaries – all cannabis manufacturing, testing, distributing, or transporting to be unlawful in all zones.
While landlords have the right to ban any medical or recreational cannabis cultivation or use on their properties, the ordinance allows any individual 21 or older – or medical marijuana patient 18 or older — to cultivate up to six live cannabis plants per private residence. The ban specifies that a compliant indoor location must be away from the common area; separately enclosed and further secured by a child resistant lock to reasonably prevent access by minors.
Narrowed Perimeters For Personal Grows 
Further grow constraints baked in to the ordinance seek to ensure that grows are out of public sight; not within residences with child day care; not generating any "light pollution" from artificial grow lights or issues with power generators; or potentially causing environmental hazards such as through watering or chemical treatment activities.
Among the leading legal supports quoted within the ordinance is the Federal Controlled Substances Act, which classifies cannabis as a Schedule I illegal drug with no exemptions for cultivation. The draft also goes to great lengths to encapsulate the county's history and issues with marijuana grows, also spelling out snowballing public safety and environmental impacts and concerns since the urgency ordinance went into effect.
To view the draft ordinance in its entirety, click here.