Supes Nay Cannabis Ad Hoc Committee Recommendations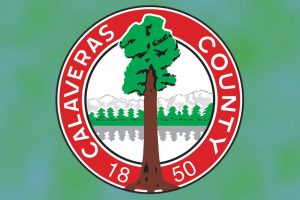 Calaveras County Seal

View Photos
San Andreas, CA – In a vote that may well signal future actions to come, the Calaveras supervisors today at a special session on future cannabis policy all but yanked the rug out from under one of their own.
The agenda for this morning's meeting was focused on discussing four specific recommendations made at last week's regular board meeting, as reported here, that came out of a single meetup between the board-appointed two-member cannabis ad hoc committee.
Comprised of District 2 Supervisor Jack Garamendi, a supporter of continued regulation, and District 4 Supervisor Dennis Mills, pro-ban and currently in lockstep with two other supervisors to push a staff-drafted ban ordinance now nearing completion to a board vote, the two presented last week what seemed to be action items they could agree on for consideration by the full board.
Recommendations On The Table
Subsequently this morning's meeting was to ostensibly address: dissolving the ad hoc committee so all the supervisors would henceforth address cannabis policy in front of the public; potentially appoint a cannabis control coordinator (CCC); reaffirm policy focus towards expending $2 million in grower registration funding to process hundreds of grower registrations and eradicate perhaps a thousand illegal grows by the fall harvest; accept recommendations from new CAO Tim Lutz with regard to the CCC position as well as from input he gleaned from other department heads involved in cannabis registration and enforcement.
A full gallery solidly representing both pro-grow and pro-ban sides were on hand for public comment. While the board unanimously agreed to dissolve the ad hoc committee, after some board discussion it became clear that Mills was no longer advocating recommendations for a coordinator and the ambitious move forward plans to expedite registrations and eradications.
Joining forces with District 1 Supervisor Gary Tofanelli and District 5 Supervisor Clyde Clapp, the three instead called for a refocusing of efforts to get back to the business of having their proposed draft ban ordinance finalized and passed. "All of [the recommendations] being presented to us now is not in a timely matter," Tofanelli maintained, adding that he would not support them.
Pro-Ban Bloc Reshifts Focus
Querying staff, Tofanelli learned that the draft ban might be ready as soon as the end of the week. Forming the motion to not adopt the recommendations still on the table, Tofanelli's action was readily supported by Mills and seconded by Clapp. District 3 Supervisor and Board Chair Michael Oliveira, whose stance has been hovering somewhere in between ban and regulation, ultimately opted to side with the majority.  "The ad hoc committee situation I could not buy into…because I saw what happened with the urgency ordinance," Oliveira explained.
Oliveira further opined that such further recommendations ought to come with full board participation in front of a public forum. Venting frustration he shared, "I am personally discouraged that the public did not have the opportunity to put [the cannabis ban] to the ballot…it is the county's problem – not just the board's."
Garamendi appeared to be a bit shell shocked at the vote turnout. Almost stammering, he stated, "I really don't know what to say. We had four points, Supervisor Mills and I met. We initialed the bottom of these four points — I see as very timely." Intensifying his dismay he added, "We have illegal growers coming in…people thumbing their nose at our laws — we need a coordinated attack plan — I think it is very timely that we need to do something. We can't wait until the summer is in full swing until we decide how we are going to attack this issue."