No Plate Light Nets Drug Bust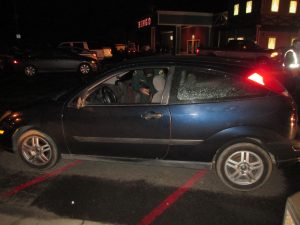 Ford Focus pulled over by deputy

View Photos
Jamestown, CA – A Tuolumne County Sheriff's Deputy rolled up behind a car with no license plate light and pulled it over resulting in a drug bust.
The traffic stop happened in the Chicken Ranch Casino parking lot around 11:30 p.m. on Saturday. Inside the Ford Focus was the driver, 57-year-old Christopher Zanini and his passenger, 59-year-old Dino Zanini, both of French Camp. A records check confirmed that each had misdemeanor warrants for driving on a suspended license and possession of a controlled substance.
A search of the car discovered nearly 2 1/2 grams of methamphetamine, hypodermic needles and a methamphetamine pipe.
The men were booked into the Tuolumne County Jail for their outstanding warrants, possession of methamphetamine and drug paraphernalia.